'Your diet is just like a bank account. Good & tasty food choices are good investments!
The Deliciousness of Bhutanese Cuisines!!
Bhutan, a country of colorful traditions spellbinds every nature lovers. Along with the spectacular charm of its surroundings, Bhutan is famous for some mouthwatering dishes. You cannot leave without tickling your taste buds by trying some of the flavorsome cuisines of Bhutan. The aroma of the curries which are mostly a blend of spices and quite a lot of chilies may make you drool.
Well, enough said, without wasting more time, let's scroll through this top 10 dishes that you must try while in Bhutan-
1. Ema Datshi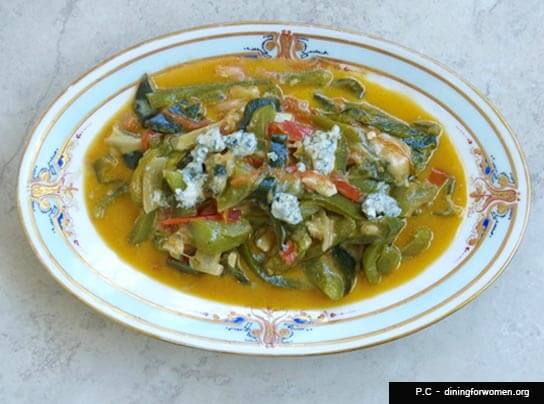 A popular dish as well as the national dish of Bhutan, Ema Datshi is a lip-smacking meal in Bhutan which is loved by all. Infused with a spicy mix of chilies and local cheese, Ema Datshi has a variety of vegetables like ferns, potatoes, green beans, mushrooms etc which is served perfectly with red rice.
2. Phaksha Paa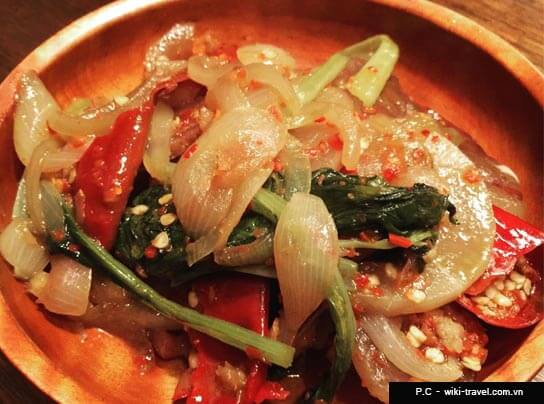 Phaksha Paa is another dish for a round of applause, best-made food with pork. For this popular dish in Bhutan, slices of pork are stir-fried and served with Hoentoe, buckwheat dumplings along with spinach and most important ingredient of them all, datshi (cheese).
3. Goep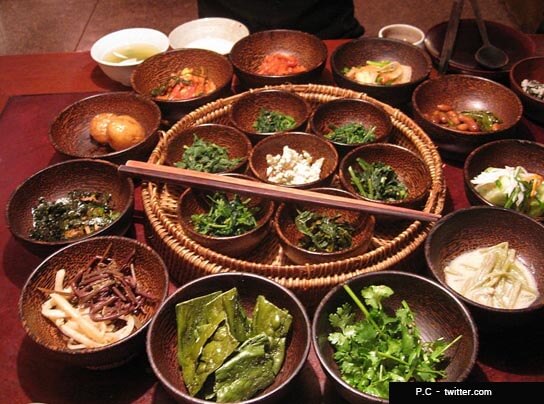 Goep, today, its popularity has declined in almost all countries, however, Bhutan seems to not let go of this tasty dish just yet. Goep has a chewy texture which is prepared by the stomach of animals, vegetables, dried chilies, and onions.
4.  Jasha Maroo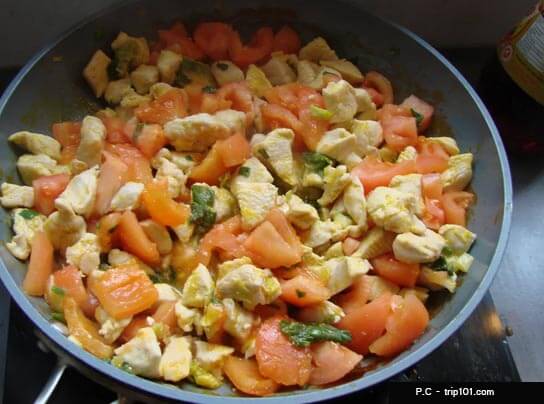 One of the famous dishes in Bhutan, Jasha Maroo is prepared with chicken and served with red rice. In this dish, chicken is diced properly and then cooked with fresh ingredients like onion, ginger, chilies, tomato, and coriander leaves.
5. Hoentay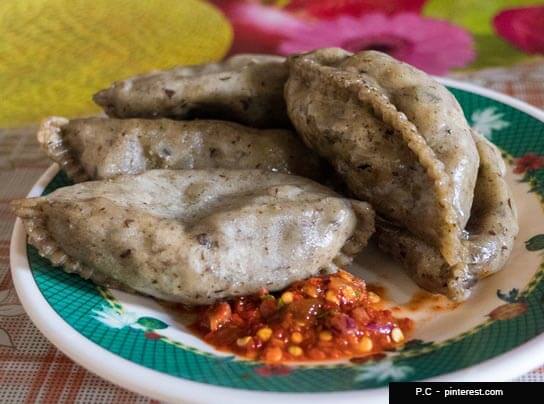 Who can resist the yummy dumplings, i.e. momo that makes a perfect snack everytime? However, in Bhutan, unlike the rest of the Indian states, it is called Hoentay which are made with buckwheat dough. These dumplings are made of meat or filled with a combination of turnip, cheese, soybeans etc.
6. Khur-Le
When you are in Bhutan, you may find almost every restaurant serving Khur-le. It is a Bhutanese pancake made food using buckwheat instead of wheat flour. What makes this best snack in Bhutan are the spongy texture and its delicious filling.
7. Goen Hogay
Goen hogay is a refreshing cucumber salad which has a traditional Bhutanese taste to it. You can make it at your home by slicing cucumber and adding tomatoes, onions, chili flakes, and pepper. This vegetarian dish of Bhutan can be served as a side dish for all courses of a meal.
8. Chogo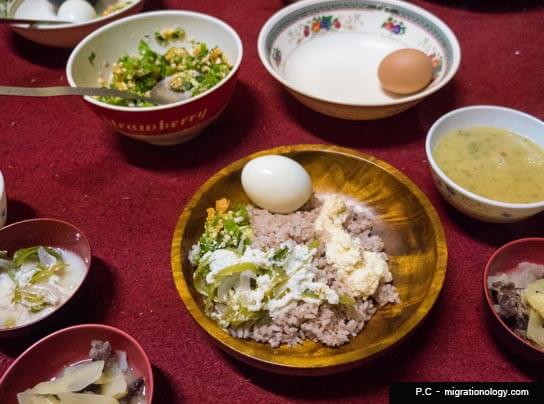 Perhaps, it is a perfect way to exercise your mouth, tongue and also jaws as Chogo requires biting and chewing. Its rock-like shape made of yak cheese gives a tasty milky flavor at the end, just like a surprise, wow! It is one of the greatest snacks in Bhutan, especially while you go on a trekking expedition.
The Bhutanese cuisine is, indeed, will melt the heart of every foodie. So, what are you waiting for? You should try all these delicious cuisines of Bhutan atleast once in a lifetime.
---