Paro, the picturesque town in the country of Bhutan welcomes travelers from far and near. The beautiful homestays in Paro are equally welcoming as the tranquil aura of the place.
The homestays here provides a wonderful Bhutanese charm and give homely vibes to all its guests. The pleasant environment and the welcoming hosts make a stay in these homestays memorable.
Comfy homestays to stay
Here are some of the homestays which are cozy and comfortable. Spend a few days for a wonderful stay in the beautiful surroundings of this quaint little town.
Authentic BhutaneseHomestay: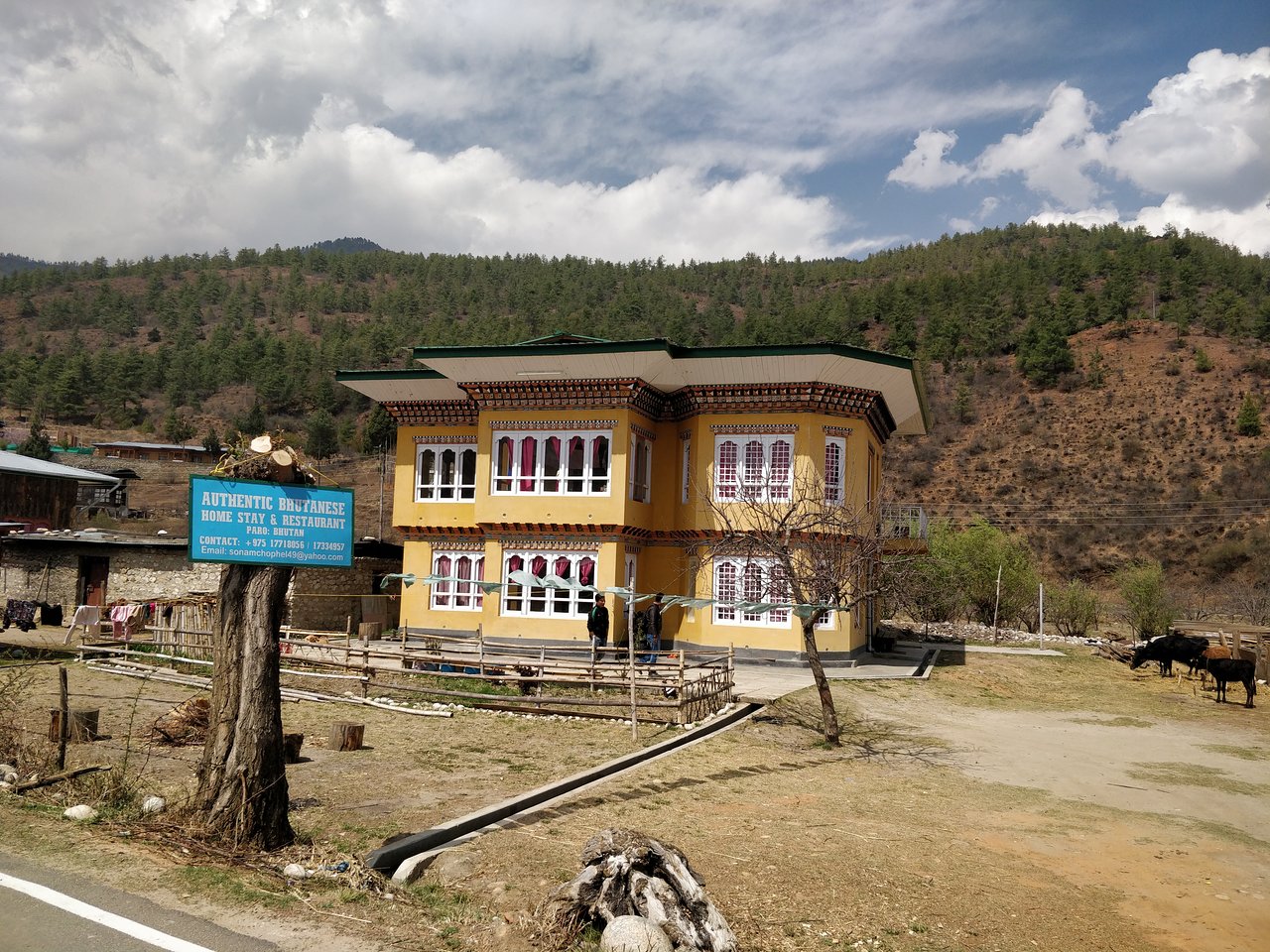 Set amidst the beautiful environment of Paro, Authentic Bhutanese Homestay is a perfect place to stay for the nature lovers. You can also enjoy the pristine views of the mountains covered with white fluffy snow.
Location:Tshendona, Paro, Bhutan
Paro Village View Homestay: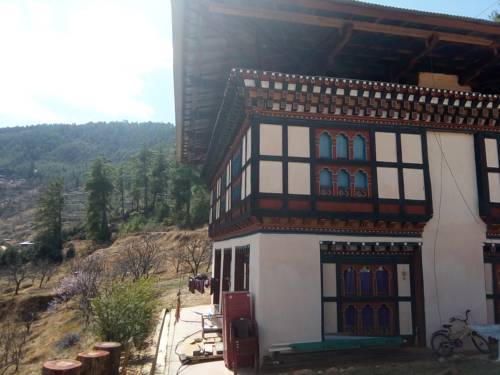 The ideal location of driving from Paro Airport to this homestay is one of the main features. The property has a peaceful ambiance and the rooms offer a beautiful view of the valley. The rooms are vibrant with an authentic Bhutanese charm.
Location:Bondey-Haa Highway, Paro, Bhutan
Namgay Homestay: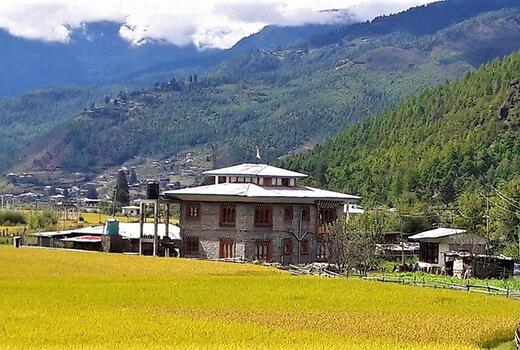 At a close distance of 3 kms from the main city Paro, Namgay Homestay is situated in the farmlands. It is a tranquil place with a traditional hot-stone bath. One can also relish the delicious Bhutanese meals prepared with the organic vegetables produced in the farm itself.
Location:Kempa, Dopshari Paro, 12005, Bhutan
Dharma Lodge: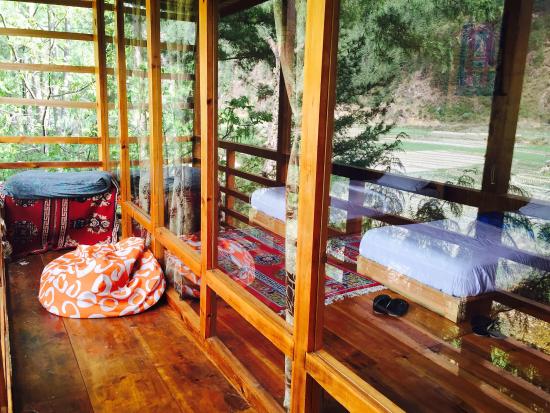 If you are looking for a homely place to stay, then Dharma Lodge is a great option for you. The lodge has beautiful views of the hills. One can even spot the Tiger's Nest Monastery from this homestay. The hosts and well-equipped rooms will not leave you disappointed.
Location:Satsam Chorten, Taktsang Road, Paro 08, Bhutan
Aum Om Homestay: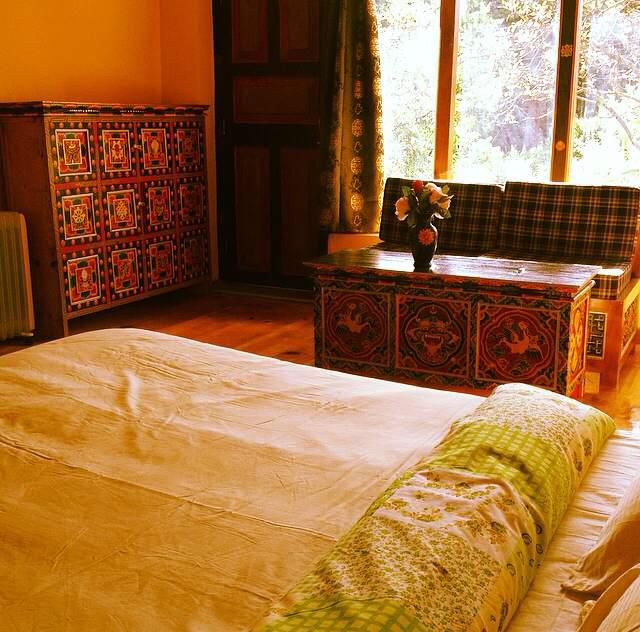 Nestled amidst fruit orchards, this homestay has complete Bhutanese style designs to treat your eyes. Close to Tiger's Nest Monastery, this is an ideal option to stay. One can also enjoy the mouth-watering Bhutanese meals during the stay.
Location:Taktsang Road, Satsam Chorten, Paro, Bhutan
Nirvana Lodge and Homestay: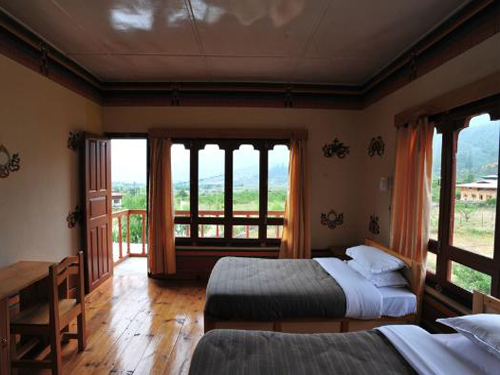 Set in the quaint countryside, Nirvana Lodge and Homestay offers beautiful mountain views. The surroundings are lush and green and one can enjoy the views of the rustic village here. The staff is welcoming, hospitable and ready to help whenever needed.
Location:Satsham Chorten, Paro, Bhutan
Do not forget about Silverpine Boutique!
Among the 3 star hotels in Thimphu, Silverpine boutique is the best choice for you to book before you travel to Thimphu. With the first-class facilities assuring luxuriousness and comfort, this hotel will surely offer you the feel of a home away from home-like a homestay.
Have a comfortable stay!
Stay in any of these homestays and have a lovely trip to Thimphu!
---