A honeymoon is a start of realizing the unconditional love between two souls. Every couple wishes to make their honeymoon special and memorable for the lifetime. There is nothing greater than enjoying your honeymoon watching the sunset by holding hand in hand. Are you planning to make your honeymoon special? Are you getting confused about choosing the best destination? 
No worries!!
'Honeymoon is not a love story; it is the story of love'
Let's make your honeymoon exceptional one by visiting the top two romantic honeymoon destinations in the world. These two destinations will give you all the good reasons to love your partner every time you remember your honeymoon.
Top Two Romantic Honeymoon Destinations in the World you must visit
A visit towards the last Shangri La – Bhutan

Bhutan is known as the last Shangri La which defines that everything is pleasant and perfect here. Peace, love, and serenity will welcome you to spend some beautiful time with your soul mate.
Everywhere in Bhutan, you can find the reason of happiness as the government focuses towards the Gross National Happiness instead of GDP. This country is one of the best options to make your honeymoon perfect and remarkable.
Visiting monasteries, watching beautiful mountains, taking part in the local festivals and enjoying local cuisines will surely take you into another level.
Here is the list of destinations you must visit in Bhutan during your stay
Mesmerizing view of Paro Valley
Paro valley is known for its amazing views and cultural connection that refreshes your mood to redefine your love one more time. Tiger Nest's Monastery is known for its beauty and located in the Cliffside of a mountain that shares a unique story how a tigress helped Guru Rimpoche who was a monk and spiritual leader to suppress a local demon. Holiness and love in the air can be the best thing you and your partner enjoy by walking on this valley which famous for its majestic views.
Thimphu – The Capital City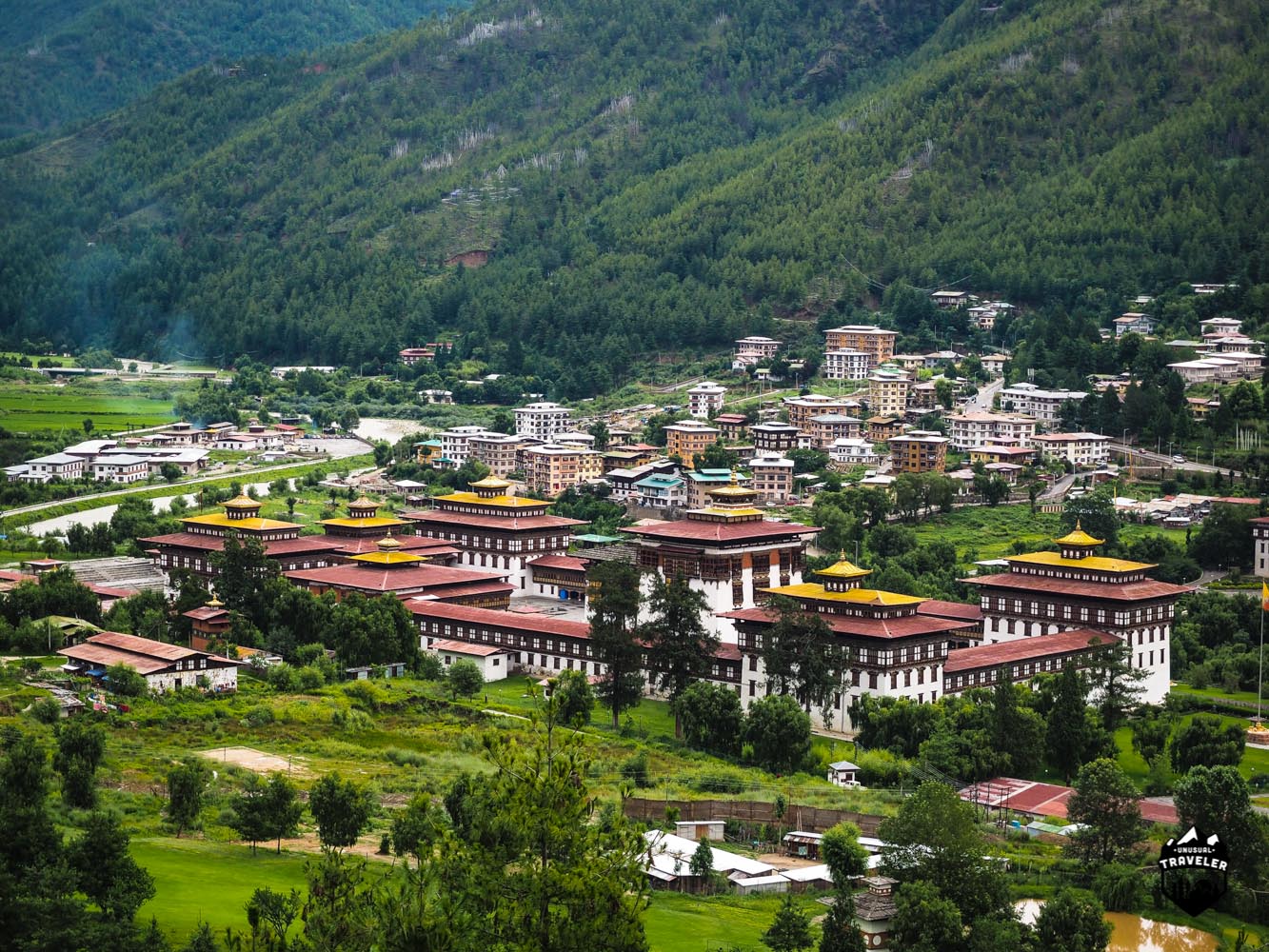 Visiting Bhutan will remain incomplete without visiting Thimphu as it gives your loved one a chance for shopping. The weekend market of Chubachhu, Fortress of Tashichho Dzong, temples and monasteries are the key attraction of this capital city.
Strangely but true that even in the capital city you cannot find any traffic lights, the traffic police controls the traffic so cool and people drive their car in no hurry. Everyone is so happy that you too find the place interesting and appealing.
Bhutan is known for its culture and fascinating historical background. The brave warriors fight for their motherland and keep the country safe and peaceful from ancient times.
Trongsa is one of the most important places to visit when you are in the kingdom of the thunder dragon. Forts, The Tower of Trongsa Museum, and Chendebji Chorten are the key attractions. You get lost by hearing the stories of Wangchuck kings with sightseeing.
Take the blessings of Divine Madman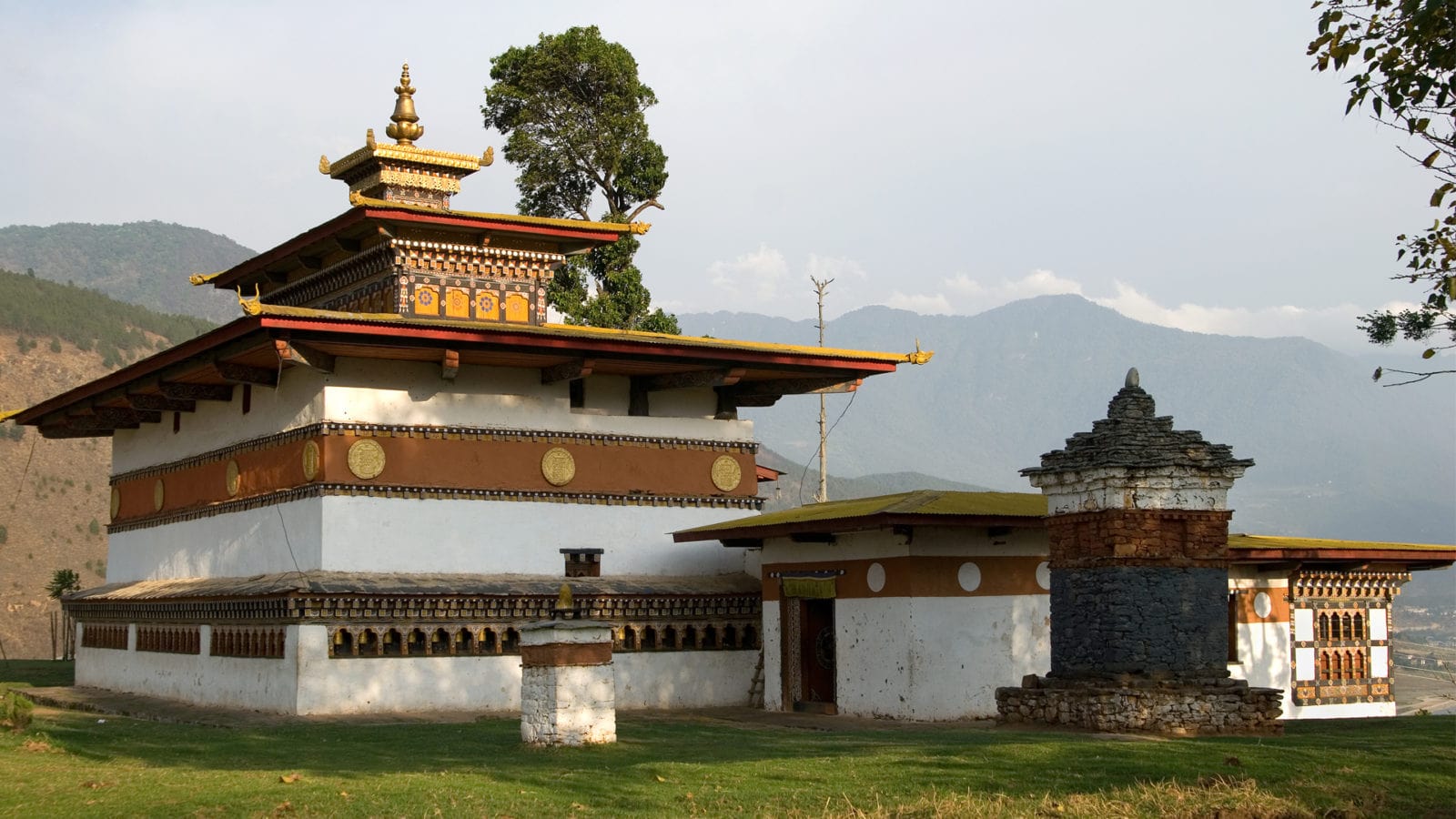 The temple of Chimi Lhakhang is dedicated to the phallus. Tibetan monk named Drukpa Kunley who is also known as divine madman spread Buddhism in Bhutan during the 15th century. His stories and religious influence is so strong that you one must go there to take the blessings. Penis drawn in the walls shares a unique story of how the monk save the people from demons with his penis. People believe that taking blessing from this temple is good for an infertile woman. 
Be a part of the festival
Engaging in activities can be the best thing for any couple when they plan for a honeymoon trip. Visiting Bhutan during the festivals can be fun for anyone. You must take part in the festivals like Paro Tshechu, Thimpu Tshechu, Jambay Lhakhang Drup, Wangduephodrang Tshechu and Haa summer festival where they cover their face with musk and start dancing to show ancient stories. You can take part in local sports, enjoy local cuisines and get emerge into the Bhutanese culture.
The best time to visit this county: October – November
Tropical paradise – Bali, Indonesia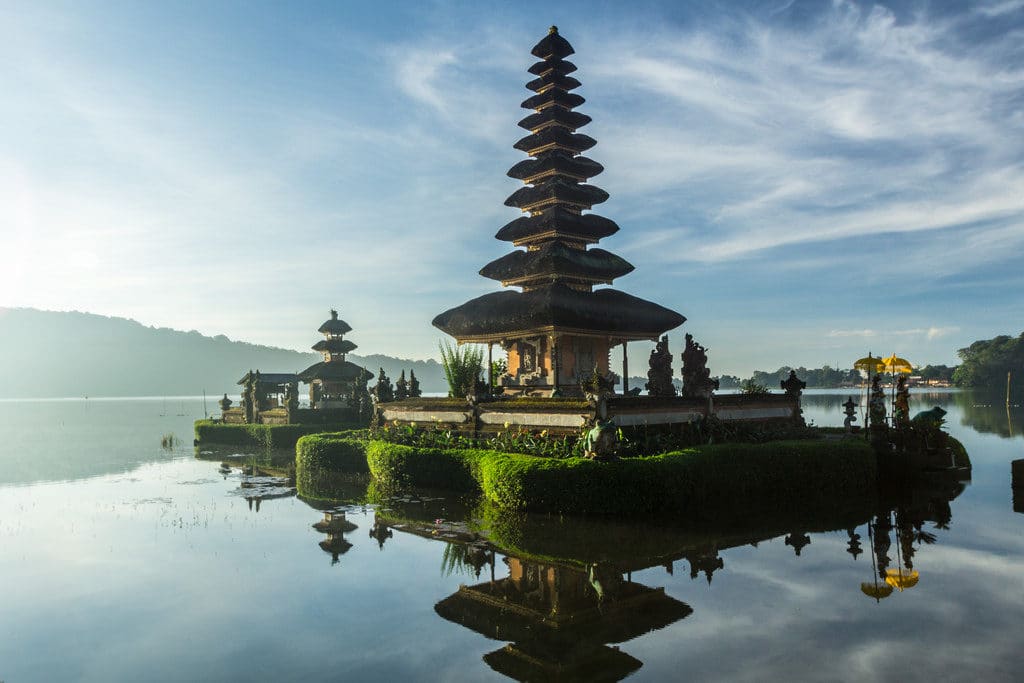 Adventure, thrill and scenic beauty combine into one form which might be called as the perfect gateway with your soul mate to cherish. The waves of the sea will touch your feet and you can enjoy a sip of champagne by showing the eternal love to the person who is special for you.
Getting the next best things are somehow possible with the options that you can find by choosing Bali as your honeymoon destination. Adventure and fun both come together when you are in Bali.
If you are sporty then Bali is your destination and if you are classy then also Bali is the only answer to meet your thirst. River rafting, mountain climbing, and great walks will make you feel crazy in every beat whereas watching the sunrise from Mount Batur gives you a classy feeling.
Never miss tasting Nasi Goreng, a special Indonesian fried rice. Spectacular Balinese Kecak and Fire Dance at the Uluwatu Temple is something that makes you understand how beautiful life is when you are with the best person in the best place. 
Some of the reasons why you must choose Bali as your ultimate destination:
Affordable and accessible:If you are facing difficulties to manage your budget then Bali is the best destination for you which gives you quality in quite less price. Though you can also find five-star resorts for making it bigger.
Pleasant Weather:Honeymoon demands pleasant weather and Bali is suitable for that as you can find the weather so comfortable throughout the year. During August the sky is more clear and even in the rainy season you can find little drops making the ambiance more romantic. 
Amazing hospitality:Wherever you go you can find the smile in the face of everyone. Balinese hospitality is something that keeps you good mood which is really necessary to make the honeymoon memorable forever. You can easily make friends to share your experience by getting inner satisfaction. 
Provide romantic stays:Ambiance and surroundings always make a difference and visiting Bali can be an amazing experience for you and your loved one. Imagine a bed filled with rose petal with a breathtaking view outside. Everything is placed and decorated in such a manner that you start finding values with the cause of loving each other.  
Relaxing with the world's best spa:Staying relaxed and happy as possible by getting the world-class spa in Balinese style. Flowers, fragrance and special oil massage with treatments will surely connect you with the bodily needs and desires. Well trained therapists maintain the traditional way of massage using ginger (jahe), frangipani (jepun), sandalwood (cendana) and coconut (kelapa).
A honeymoon is no fun without your engagement into the activities and every passing of time. So, you must explore these two destinations that prove to be the best healing options. You must leave everything else behind and dip into the ocean of love once again.
For any queries or question please don't hesitate to comment below.
---